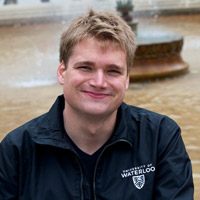 Stephen Holiday
Passionate for engineering, distributed scalable systems, search, and machine learning.
Currently
I've completed my undergrad in Computer Engineering at the University of Waterloo. I've accepted a full time position at Google in Mountain View.
However, I'm always working on cool projects.
My latest project is Project Rhino. Project Rhino is a music search engine that allows you to express your questions in plain English. I worked primarily on the ETL pipeline.
Recent Writing
---